I'm struck by the fact that the president's recently-announced nominee for Secretary of Defense is former Nebraska Senator Chuck Hagel...
...who looks an awfully lot like
Friday Night Lights'
Coach Taylor, played by Kyle Chandler: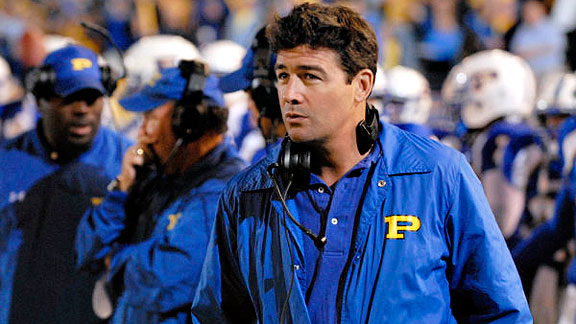 Seriously, some exec in Hollywood needs to get on that, stat. Either have Chuck Hagel guest star in something as Kyle Chandler's dad, or have a flashback scene somewhere, or make a movie about--um--a former senator from Nebraska? These doppelgangers need to be used
somehow
.